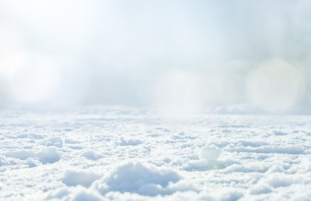 CrowdSpace is not liable for the content presented in this offering. Check with the information on the official Profitus website and make informed decisions based on your own research.
The purpose of the stage project "Akmenvilis" is for real estate development.
Akmenvilis – a project of 53 modern residential houses is being developed in Vilnius district. A + energy class houses will be equipped with thermal wood plank terraces. A house, a sports complex and a community meeting house are being built on a plot of almost 5 ha. Settlers can buy 178 sq.m. area housing with a separate 10 – 12 acre plot. About 100 sq. M. m. The meeting space, Akmenvilis Community House, will be dedicated to community meetings, long sessions, joint basketball viewing or billiards.
31 houses have already been built in the settlement, of which 27 have already been sold (prices from EUR 120,000 to EUR 180,000). Currently, the second stage houses are being built (18 in total), for which the foundations have already been laid, the walls of some houses have already been raised, several houses are already with roof structures (roofs are not yet covered) and a layer of exterior decor is being covered. A building permit has been issued for five houses, with the remaining permits planned to be obtained within a month.
The funds raised in this phase will be used to cover the previous loan and further development of the second phase of the house. This loan will be repaid from the proceeds of the sale of the property.
13 land plots are pledged as a guarantee to investors at Vilnius district, Uzubarscio village, Alksniu st., where the project is being developed. In addition, real estate is pledged to investors – 5 land plots, at the address Vilnius district, Raudondvario village, Tuju st.
For investors at all stages, the property is pledged as a primary mortgage.
Maximum planned amount of project financing: EUR 1,000,000. The borrower will have the right to borrow additionally in other stages, provided that it does not exceed the maximum LTV of 70%. The project is financed according to the current valuation of the mortgaged property until it reaches the set maximum LTV. Once the maximum LTV is reached, a new valuation of the property will have to be performed and further stages of the Project financing will be announced and collected only if the set maximum LTV is not exceeded. At this stage, the loan-to-value ratio (LTV) is 70%.
We plan to collect the accumulated amount within 7 days with the possibility to extend it to 21 days. without raising funds.
Project visualizations are provided. More about the project: www.akmenvilis.lt