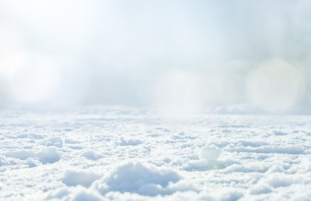 Aido tako namai II
Profitus
CrowdSpace is not liable for the content presented in this offering. Check with the information on the official Profitus website and make informed decisions based on your own research.
We present a second stage of the phased financing project "Aido tako namai". The funds raised will be used for the development of a real estate project. The amount to be raised at this stage is EUR 84 000.
Aido Tako namai:
A quarter of the A + energy efficiency houses designed by the famous architect Laurynas Zakevicius. The layout of the interior of the house is ideally suited for a comfortable family life: two bedrooms, two bathrooms, a storage room inside the house and, if necessary, a courtyard. Particular attention is paid to the landscape, in order to ensure maximum privacy of the population – hills, dunes, higher or denser vegetation, paths and exceptional lighting are formed. The territory is closed, the entrance is through an automatic gate, the inner streets are paved, and a fence surrounds the outside.
The aim of the project:
The project owner is building 7 semi-detached houses in Palanga. The total construction area is 966 square meters. Apartments in semi-detached houses will be one-story with an attic with an average area of 69 square meters. The apartments will be sold with partial finishing and tidy well-being. The sale price of one apartment is about EUR 240 000. The estimated sales revenue for the whole project is about EUR 3 380 000. At the moment, the foundations have been laid in the project, and the first floor masonry works have started.
To secure the interests of investors, real estate is pledged with a primary mortgage:
To secure the interests of investors, a part of the land plot at Aido Takas, 40, Palanga and 2 land plots are pledged at Aido takas 42 and 44, Palanga. The total area of the pledged property is 40.94 ares. In addition, once the homes are registered, they will be mortgaged on a primary mortgage. According to an independent real estate appraisal, the value of real estate pledged to investors is EUR 536 000.
Maximum planned amount of funding for the project: EUR 1 200 000. The project is funded based on the current mortgage valuation until it reaches the maximum LTV set. When maximum LTV is reached, a new valuation of the property will be required and further project funding stages will be announced and collected only if the maximum LTV set is not exceeded. The loan-to-value ratio (LTV) in this phase 35%.
Interest by investment amount:
– From EUR 100 to EUR 499 – 9%
– From EUR 500 to EUR 999 – 9,5%
– From EUR 1 000 to EUR 2 999 –10%
– From EUR 3 000 to EUR 4 999 – 10,5%
– From EUR 5 000 – 11%
Important: investments made separately are not aggregated.
We plan to collect the accumulated amount within 7 days with the possibility to extend it to 21 days without raising funds.