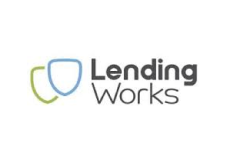 Industry:

SME

Type:

P2P lending

Min. investment:

£10

Country:

United Kingdom
The Lending offers unsecured personal loans to individual United Kingdom borrowers. Whilst loans are unsecured, the platform seeks to mitigate risk through diversification and the 'Lending Works Shield', which is in effect, a provision fund.
Key information
Platform Fee

No

Payment Fee

Selling loans in the Flexible product is completely free of charge, while we charge a 0.5% fee for selling loans in the Growth product.

Interest rate

4.50%

Secondary market

Yes. To sell loans on the secondary market costs is 0.6% of the amount withdrawn from loans, plus any interest shortfall.

Registration number

723151

Languages

English

Address

MPC 30254 Unit B, Ratty's Lane, Hoddesdon, Hertfordshire EN11 0RF

Who can invest?

Personal. You do not necessarily need to be a UK resident. However, investors are required to transfer funds from a UK bank account and they must also be registered to pay tax here.