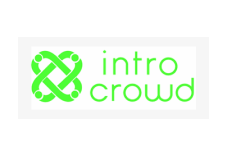 Industry:

SME

Type:

P2P lending

Min. investment:

£500

Country:

United Kingdom
Intro Crowd made strategic land business. The platform is designed to make the investment process as straight forward as possible for investors.
Key information
Payment Fee

Yes

Secondary market

No

Registration number

6208954

Languages

English

Address

48 Warwick Street, London, W1B 5Aw.

Who can invest?

High Net Worth Individuals. A person who has an annual income of more the £100,000 or has net assets of more than £250,000. Net assets for these purposes do not include the person's primary residence or money raised through a loan secured on that property. Sophisticated Investors. A person whose profession or experience means they are familiar with investing in unlisted companies.