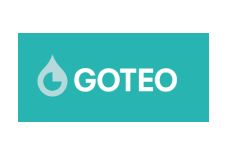 Industry:

SME

Type:

Equity

Min. investment:

€10

Country:

Spain
Goteo is a crowdfunding platform which focuses on projects which, apart from giving individual rewards, also generate a collective return through promoting the commons, open-source code and free knowledge.
Key information
Platform Fee

For its own financial sustainability, Goteo deducts 5% of the total amount collected for each project, as well as the amount that corresponds to the cost of bank transactions derived from the campaign.

Languages

Spanish

Address

Carrer de Sant Adrià, 20, Barcelona 08030

Who can invest?

Any person or organization that seeks funding and collaboration for a project thought produced and/or distributed based on free and open parameters can use Goteo. There is only one essential requirement: be over 18 years old (if not, the project can be presented by your guardian or legal representative). (Although it is no longer essential to have a bank account in Spain, if your account is outside of Spain you must take into account the variations in collection due to currency exchange -if this is the case-, and the increase in transaction fees. international, which you should cover).