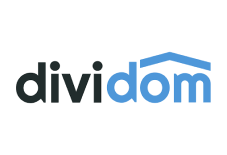 Industry:

Real estate

Type:

Equity

Min. investment:

€1,000

Country:

France
Dividom allows you to buy a property together with the aim of renting it out and sharing the rental income in proportion to participation. Investors can spread their investments over several projects to diversify assets.
Key information
Platform Fee

No

Interest rate

7-8%

Secondary market

No

Registration number

17000263

Languages

French

Address

165 Avenue de Bretagne, Euratechnologies 59000 Lille

Who can invest?

Everyone, with some limitations anyway: To be of age. Be a tax resident of one of the eligible countries, namely: Euro Zone countries: France, Luxembourg, Belgium, Netherlands, Germany, Austria, Slovakia, Slovenia, Italy, Spain, Portugal, Greece, Malta, Cyprus, Ireland, Lithuania, Latvia, Estonia, Finland. The countries of the European Union outside the Euro zone: Bulgaria, Romania, Croatia, Hungary, Czech Republic, Poland, Denmark, United Kingdom, Sweden. The other countries: Iceland, Liechtenstein, Monaco, Norway, Switzerland.