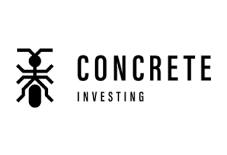 Industry:

Real estate

Type:

Equity

Country:

Italy
Concrete Investing is the CONSOB-authorized real estate equity crowdfunding platform that allows to view, evaluate and invest in selected real estate transactions quickly and transparently.
Key information
Platform Fee

For the Offerors, the costs of Concrete Investing are represented by a possible lump sum retainer fee, paid before placing the Offer, to cover the costs of due diligence, and a success fee, calculated as a percentage of the capital raised and defined on the basis of project and the capital raised, paid to Concrete Investing at the end of the Offer only in the event of a positive outcome of the latter.

Registration number

20405

Languages

Italian

Address

Via Pietro Mascagni, 24 20122 Milan

Who can invest?

Anyone can invest in equity crowdfunding through Concrete Investing. The only two conditions are the age of majority and the possession of an Italian Tax Code. For the purposes of the investment, the completion of an appropriateness questionnaire is required, the purpose of which is to verify the investor's basic knowledge of financial notions, his understanding of the risks associated with the investment and his ability to cope with the potential loss of the capital.