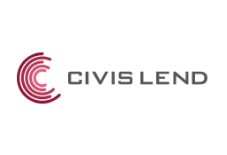 Industry:

Real estate

Type:

Equity, P2P lending

Country:

Spain
Civislend is a Participatory Financing Platform (PFP) that professionally connects individuals or companies to obtain loans from investors without resorting to the services of a bank or other financial entity.
Key information
Platform Fee

1% Investment Amount

Interest rate

6-12%

Secondary market

No

Registration number

A87625778

Languages

Spanish

Address

Calle Cruz de la Atalaya 7, 28223 Pozuelo de Alarcón

Who can invest?

Personal, Corporate, Accredited. Natural persons must have reached the age of 18. From any country but in possession of NIE (Número de Identificación de Extranjero).