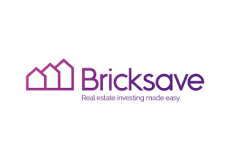 Industry:

Real estate

Type:

Equity

Min. investment:

$1,000

Country:

United Kingdom
Bricksave is the global real-estate platform that makes low-risk investment into institutional grade properties around the world accessible and hassle-free. Bricksave provides individuals direct access to institutional grade real estate investments that were previously only accessible to experienced, qualified, High Net Worth Investors.
Key information
Platform Fee

Bricksave have a structuring fee built into each property investment, like an estate agent. This is included in the investment structure and accounted for before calculating investors returns. This means that investors receive all of the calculated returns from the property without us charging a fee on top.

Payment Fee

No

Interest rate

Up to 12%

Secondary market

No

Registration number

10140737

Languages

English

Address

8A Lower Grosvenor Place, London, SW1W 0EN

Who can invest?

Acceptance of foreign investors, accredited and non-accredited investors.