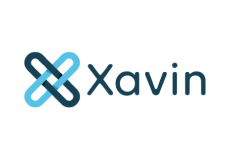 Industry:

Education

Type:

Debt

Country:

Germany
Xavin offers non-profit organizations a platform to present their projects to regional supporters and members. It can support the organization with a loan and receive not only a financial but also an emotional return.
Key information
Platform Fee

The use of Xavin is free of charge for investors. Xavin charges the borrower a service fee for the campaign as well as administration during the term of the loan.

Secondary market

No

Registration number

HRB 765533

Languages

German

Address

Lautenschlagerstraße, 16 70173 Stuttgart

Who can invest?

Private individuals who are at least 18 years old, who are resident in Germany, who have unlimited legal capacity and who act on their own account can invest via Xavin. In addition, companies (legal persons) are of course also allowed to invest money via Xavin.