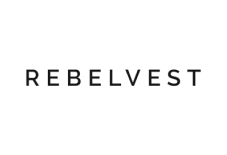 Industry:

Green energy

Type:

Debt

Min. investment:

€100

Country:

Germany
Rebelvest creates a win-win situation between project sponsors and private investors.
It enables everyone to take part in climate protection and earn money in the process - much more than if the money is parked in the bank account.
Key information
Platform Fee

No

Interest rate

6%

Secondary market

No

Registration number

HRB 150834

Languages

German

Address

Osterbekstrasse 90b, 22083 Hamburg

Who can invest?

All natural and legal persons can invest money at Rebelvest. Natural persons must have reached the age of 18. The investment amount must not be more than double your monthly net income. If you as an investor have freely available assets in the form of bank balances and financial instruments of at least € 100,000, you are exempt from this regulation.