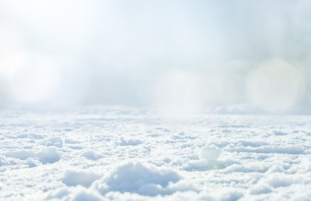 Los Cristianos VII
Profitus
CrowdSpace is not liable for the content presented in this offering. Check with the information on the official Profitus website and make informed decisions based on your own research.
We present a new phased financing project – "Los Cristianos apartamentai VII". The raised funds will be used for the purchase of real estate in Spain. The amount to be raised at this stage is EUR 50 000.
The aim of the project:
The owner of the project pledges his assets in Lithuania in order to purchase a building in Spain, on the island of Tenerife, which contains 19 apartments and 1 administrative premise. The apartments and administrative premises will be for rent and for this reason, the owner of the project will have constant rental income, which per month should reach around EUR 44 400. In the first stages, the amount of 800 000 will be raised so that the owner of the project settles with the seller. You can find out more about the project owner and the projects he implemented at www.capitaldomus.lt.
To secure the interests of investors, real estate is pledged with a primary mortgage:
Land plots, apartments, and houses located in Vilnius and the Vilnius district are pledged as a means of security to secure investors' interests. The mortgaged properties are located in attractive and highly demanded areas of Vilnius. You can find more detailed information about the assets to be pledged under the "Securities". According to an independent real estate appraisal, the value of real estate pledged to investors is EUR 1 973 700.
The maximum planned amount of funding for the project: EUR 1 600 000. The project is funded based on the current mortgage valuation until it reaches the maximum LTV set. When maximum LTV is reached, a new valuation of the property will be required and further project funding stages will be announced and collected only if the maximum LTV set is not exceeded. The loan-to-value ratio (LTV) in this phase 38%.
Interest by investment amount:
– From EUR 100 to EUR 499 – 9%
– From EUR 500 to EUR 1 999 – 9.5%
– From EUR 2 000 to EUR 4 999 – 10%
– From EUR 5 000 to EUR 9 999 – 10.5%
– From EUR 10 000 – 11%

Important: investments made separately are not aggregated.
We plan to collect the accumulated amount within 7 days with the possibility to extend it to 21 days without raising funds.
| | |
| --- | --- |
| Amount of own funds, EUR | 2 213 000 |
| Acquisition price of a land plot or object, EUR | 3 100 000 |
| Details of assets | 19 |
| Total project costs (land plots + construction + loan costs), EUR (VAT included) | 26 400 |
| Total sales revenue, EUR (VAT included) | 530 400 |
| Project profit, EUR (VAT included) | 416 750 |