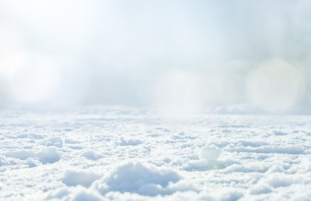 Apartment "Panauja"
Profitus
CrowdSpace is not liable for the content presented in this offering. Check with the information on the official Profitus website and make informed decisions based on your own research.
Stage project "Panauja" – a loan for real estate development.
The company is developing the Panauja project, a residential apartment building. The apartment building has already been built, the actual completion is about 70%, the facade works have been completed, and the apartments are being partially finished. In total, the project has 24 apartments and 24 parking spaces. Of these, 18 apartments and 12 parking spaces are reserved, and preliminary sales agreements have been signed, the value of which amounts to 1.2 million. euros. At this stage of financing, the company will allocate the borrowed funds to settle with the construction contractors for the work already performed, for the further development of the project.
"Panauja" is a newly built apartment building, in a strategically convenient location, just a few minutes to Vilnius Old Town. The project is being developed taking into account the needs of potential residents, all apartments are equipped with autonomous underfloor heating, excellent sound insulation is provided, and a recuperation system is installed. The apartment building will be equipped with 24-hour video surveillance cameras.
Investors are pledged a 0.1010 ha plot of land with a 1345.55 sq.m multi-apartment building at Panev?žio str. 23, Vilnius. The residential apartment building being built on the pledged plot will also be pledged to investors. According to the assessment performed by an independent real estate appraiser (September 4, 2020), the value of the mortgaged property is EUR 1,062,000. And the loan-to-value ratio (LTV) is 70%.
Interest by investment amount:
From EUR 100 to EUR 2,999 – 9%;
From EUR 3,000 to EUR 9,999 – 9.5%;
From EUR 10,000 to EUR 49,999 – 10%;
From EUR 50,000 to EUR 99,999 – 10.5%;
From EUR 100,000 – 11%.
Investors at all stages will be pledged the property with a primary mortgage.
Maximum planned amount of project financing: 1,200,000 Eur. The project is financed according to the current valuation of the mortgaged property until it reaches the set maximum LTV. Once the maximum LTV is reached, a new valuation of the property will have to be performed and further stages of the Project financing will be announced and collected only if the set maximum LTV is not exceeded – 70%.
We plan to collect the accumulated amount within 7 days with the possibility to extend it to 21 days. without raising funds.
Project visualizations are also provided. More information about the project: www.panauja.lt