How to create or claim a platform profile
To claim a profile, you need to create an account at CrowdSpace. Click Log in for platforms in the top right corner and then Log in or register.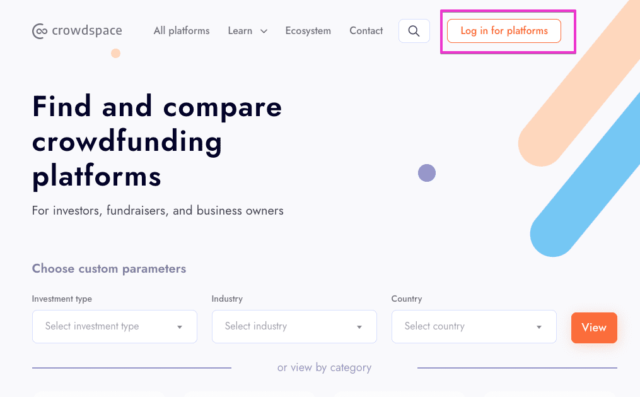 You will see a popup prompting you to log in via LinkedIn. The only thing we will retrieve from your LinkedIn account is an email address. Once signed up, you will be able to log in to CrowdSpace in the same way, seamlessly, with no passwords required.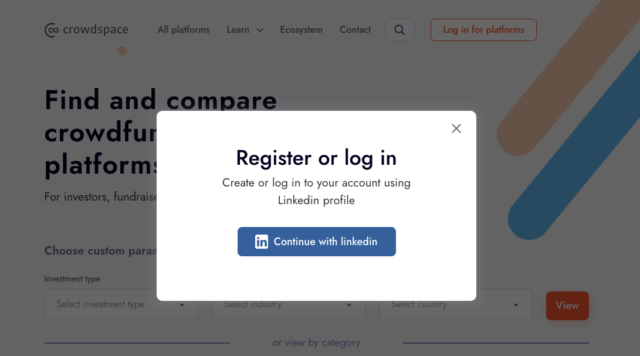 After this, you can either create a new platform profile or claim an existing one. Just click the Create/Claim platform profile in the top right corner and then choose the action you need.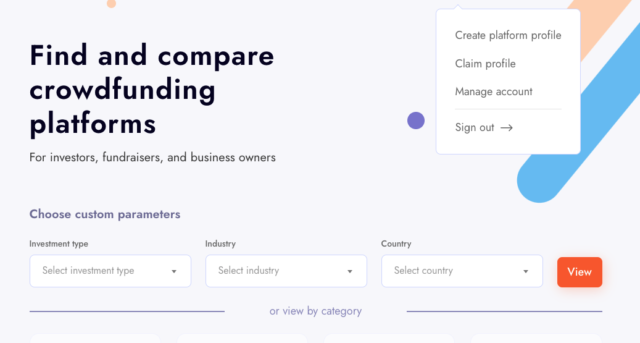 Should you have any questions or if there are any issues, please drop us a line at hello@thecrowdspace.com!