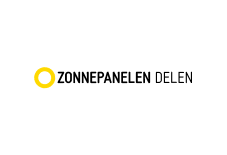 Industry:

Green energy

Type:

Mini-bonds

Min. investment:

€25

Country:

Netherlands
ZonnepanelenDelen connects solar energy projects with people and organizations who want to invest in them through a loan. A unique feature of this loan is that it can be subscribed for from 25 euros and that the annual interest is variable and depends on the generated solar power.
Key information
Who can invest

Non-accredited investors

Interest rate

around 3.5%

Platform commission

No

Payment fee

No

Secondary market

Yes

Platform languages

Dutch

Address

James Wattstraat 77-8, 1097 DL, Amsterdam

Platform license

ZonnepanelenShare has a license as referred to in Section 2:96 WFT for the provision of investment services and is included in the registers of the AFM.

Platform cons

We are a full focus solar energy finance platform, working together with both banks and energy suppliers to finance new solar energy projects. We funded 100% of launched projects. We have high-quality solar energy projects with a lot of underlying securities. Investors can see the performance of their investments as every project has live monitoring.