Thellie is a non-profit crowdfunding platform for scientific research operating in France. It allows young researchers to fund their research project, complete their budget and speed up their work.
Average loan duration
N/A
Would you invest via
Thellie
?
Private individuals, initiatives or associations can have their project idea crowdfunded at the Leipzig Crowd. The prerequisite is that the project is in the areas of cu...
We are a social and solidarity economy company. We are committed to reinvesting our profits as much as possible, to limiting wage disparities within our structure. We ar...
JustGiving is the world's most trusted online giving platform. Our mission is to connect all of the world's causes with people who care.
Founded in 2014 and having federated hundreds of thousands of users, Papayoux is an original, secure and ORIAS-registered online kitty service allowing you to collect an...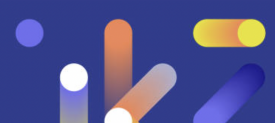 Participate in our new crowdfunding industry survey
Together with the University of Adger, and with the support of numerous crowdfunding associations in Europe, we launched the annual crowdfunding market survey 2023. Our mission is to provide the best up-to-date quality European Crowdfunding industry insights, facts and figures, in service of all stakeholders interested in the European Crowdfunding Market.